Shopping Cart
Your Cart is Empty
There was an error with PayPal
Click here to try again
Thank you for your business!
You should be receiving an order confirmation from Paypal shortly.
Exit Shopping Cart
Great Plains Disposal, LLC
Locally & Veteran Owned Company that has been providing
waste containers for businesses and individuals for over a decade
Due to the Corona Virus, people are staying at home and either remodeling or cleaning out their houses.  It seems like a good time for it! However, this is normally our busy time of the year anyway.  So, we do have about a 3-5 day wait time right now.  Sometimes, we can squeeze one in, so it is important to get your name on the waiting list, and we will call as soon as we have one available.
- Due to the Covid 19, we are running a little bit slower, so the drivers have more time for sanitizing and ensuring a clean work place.  Obviously, being around trash, we want to keep our trucks and drivers sanitized.  This process has to be done multiple times per day due to the proximity with materials that have been around multiple individuals.  With that being said, this process has only slowed us down a little bit.
-Busy time of year.  This is the busy time of year for us, as this is when most projects/construction/city cleanups start to occur.
-Weather.  The amounts of rain and the weather does slow us down this time of year.  The landfills get extremely muddy this time of year, and that can slow us down significantly.
That being said.  We are continuing to operate at full capacity.  Give us a call, and we will get you a container as soon as we can.  If you know that you have a project going on later on.  Go ahead and call now and reserve your container for that day.  That is the best way to ensure you get your container when you need it.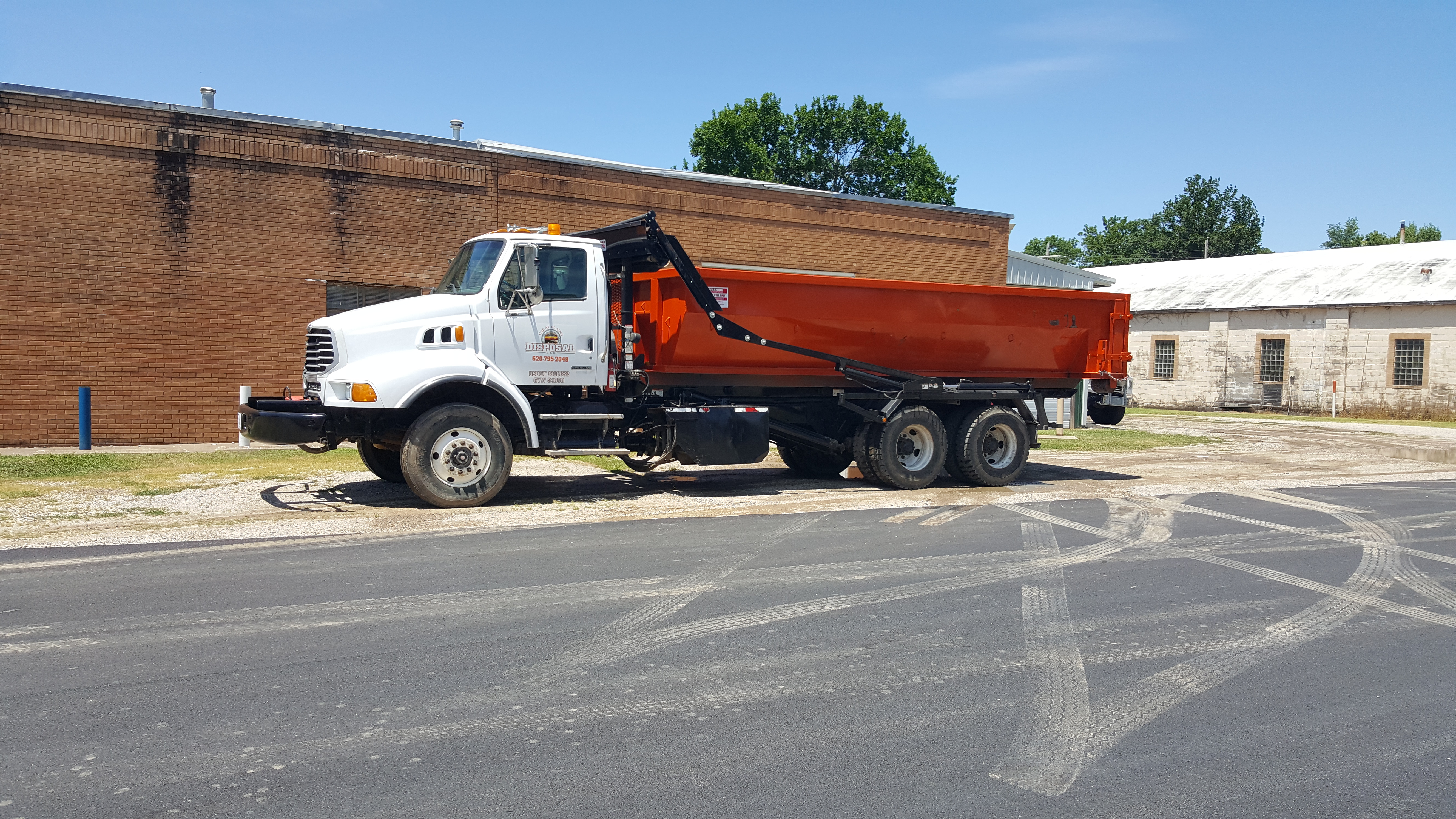 Summer is coming! This is the most efficient time to order a rolloff container, as we no longer need to worry about flooding (hopefully!)
Depending on your needs, you can email us at [email protected] to inquire about a rolloff.  This is a good idea if your work schedule cannot allow you to call us during normal business hours.  We are usually pretty prompt on reponding to emails.
If it is during normal business hours, feel free to call or leave a message if no one answers.  We will get back with you as soon as we can.  
Along with spring season, comes time for projects! Some helpful tips for this upcoming spring:
* Make sure you have your container date scheduled as soon as you can.
* Keep in mind that the weather affects us too. Torrential downpours create havoc at the landfills, so our trucks may not have fast turnarounds in poor weather.
* Not everyone can have the first slot of the day. Try a different time of day to have your container delivered.
* Make sure to check the area where you want the container to be placed. Our office staff and drivers will automatically check these things. Here are some things that we check for: overhead trees, underground lines, septic systems, the firmness of the ground, overhead power lines. Keep in mind, that although the container may find a nice spot, we need to ensure the truck can get out as well.
The weather is cooperating, so the time to start your project is now! This time of year can be a little hectic predicting the weather, but at least it beats the heat!  Give us a call @ 620-795-2049 to order your container.
/