Shopping Cart
Your Cart is Empty
There was an error with PayPal
Click here to try again
Thank you for your business!
You should be receiving an order confirmation from Paypal shortly.
Exit Shopping Cart
Great Plains Disposal, LLC
Locally & Veteran Owned Company that has been providing
waste containers for businesses and individuals for over a decade
Having a locally & Veteran owned company means a lot to us. We hire local people, and we pay them well, so they can provide for their families. We use local companies to provide us with the necessary supplies to keep our business running. Our owner, Anthony, is a veteran of Afghanistan. Corporations give all of their money to the corporate board, and they use vendors outside of our community. That does nothing for the local economy. Our income stays here and is spent here.
Loading a container tips. 
Do not load over the maximum height of the container. The driver will either have to leave which will result in an additional charge. The driver will have to throw some of the waste out which will result in an additional charge.  
We know you want to get your money's worth. However, you cannot load waste above the height of the container. We set our pricing with volume and weight in mind. If you load the container above the height then you are negating our cost analysis.
Also, the tarp is designed to run right next to the side of the container (less than an inch,) so if waste is hanging over the side, then the container cannot be tarped. If the waste is over the maximum height of the container then the tarp will not completely cover the load. It will also damage/rip the tarp, which is a very unnecessary expense. Enjoy some of these NO NO photos.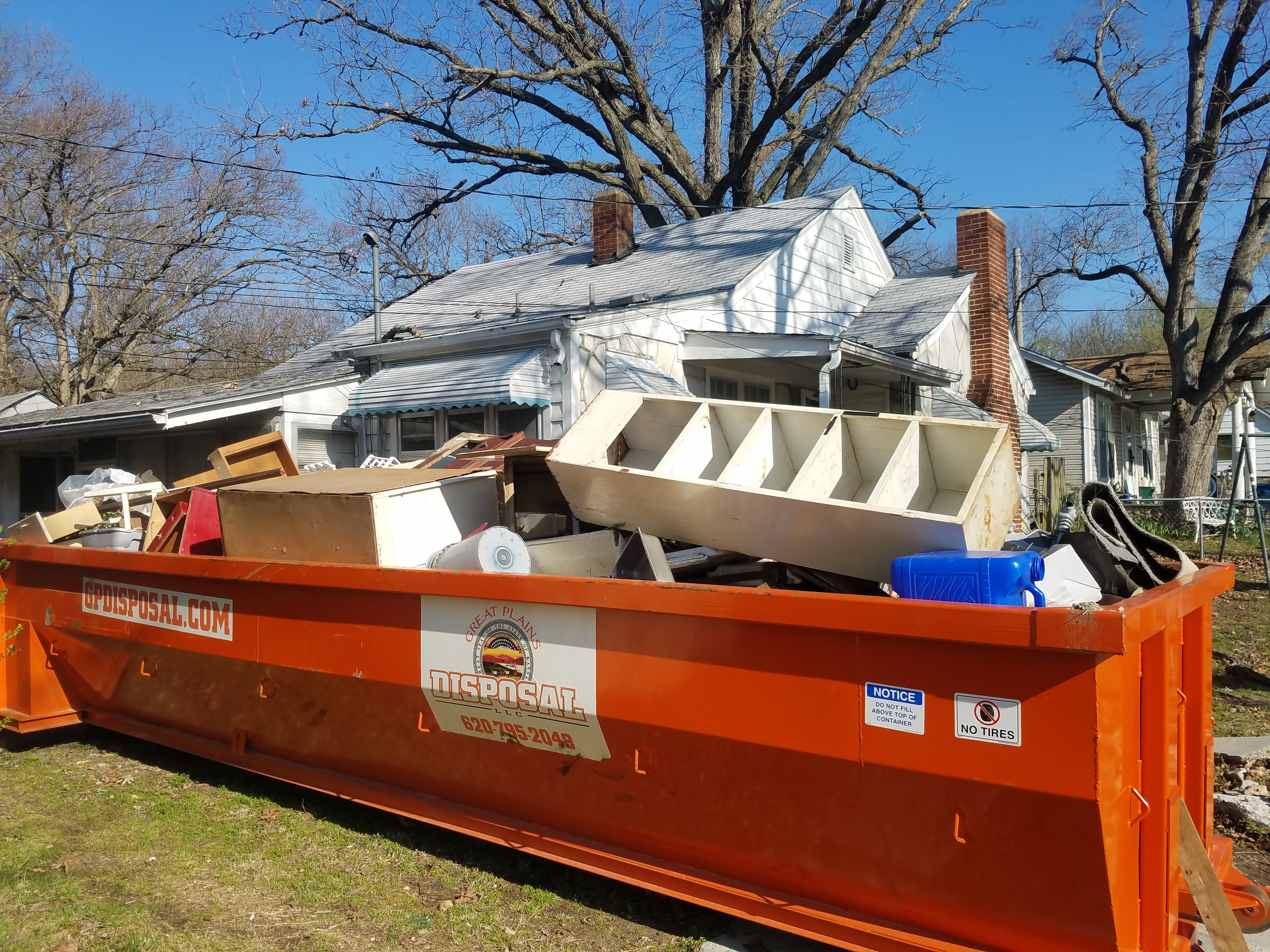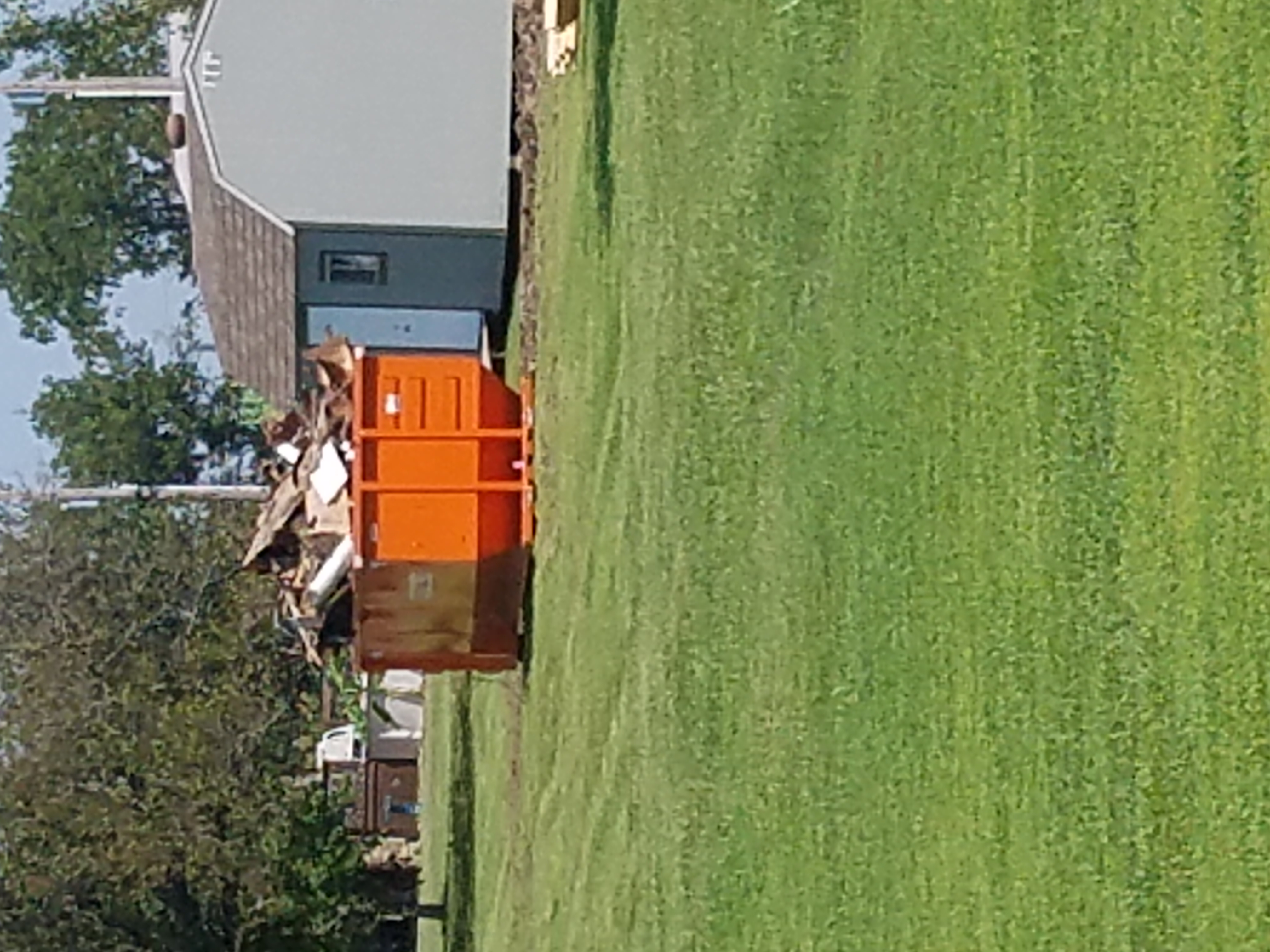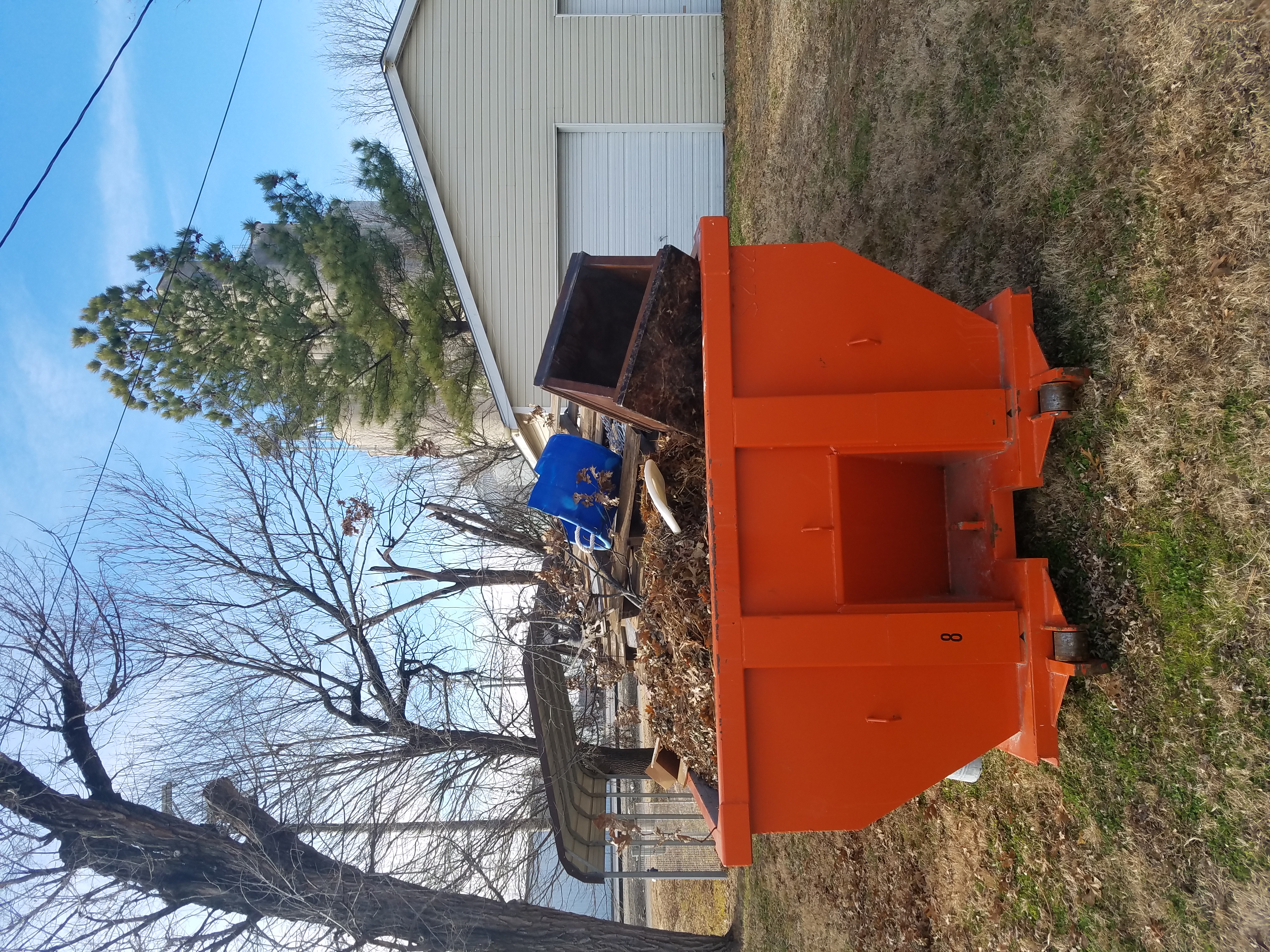 A new batch of containers arrived on the 30th of August, and they are ready for orders.  Give us a call at 620-795-2049 to schedule a temporary or permanent setting container for your residence or business!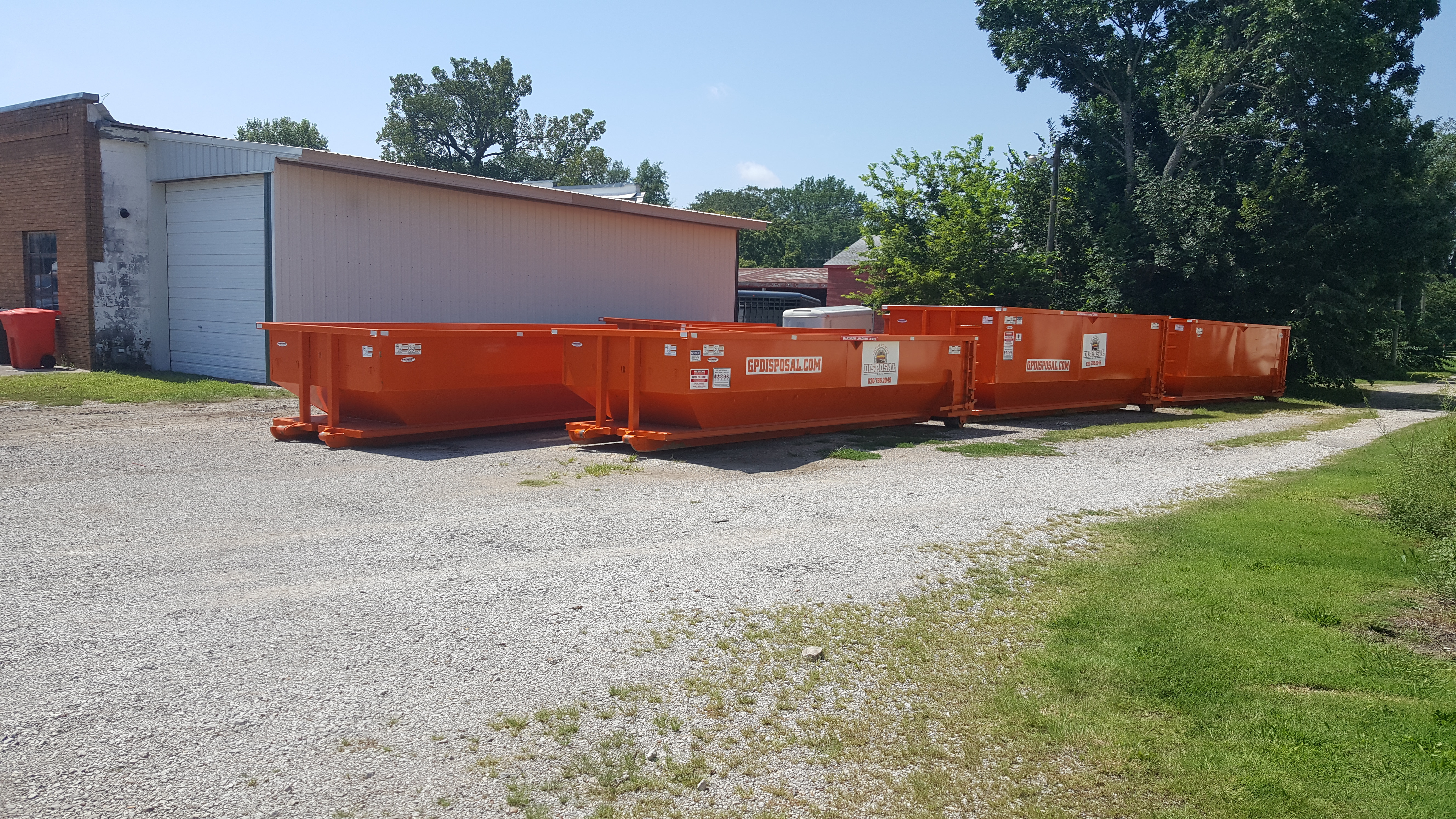 /