Shopping Cart
Your Cart is Empty
There was an error with PayPal
Click here to try again
Thank you for your business!
You should be receiving an order confirmation from Paypal shortly.
Exit Shopping Cart
Great Plains Disposal, LLC
Locally & Veteran Owned Company that has been providing
waste containers for businesses and individuals for over a decade
December is here.  Thanksgiving is over with, and the Christmas and New Year are coming.  This time of year is usually the least hectic for us, as everyone is focusing on the holidays rather than remodeling or cleaning.  Businesses usually don't schedule too many roll offs for December, as they don't want anymore expenses for the fiscal year.  
However, if you do need/want a waste container, then this is a good time to get one for a few reasons.
1. The schedule is not as hectic as normal.
2.  The container can usually be left on site for longer than the 2 week standard without rental fees.
3.  The ground is usually frozen, so the truck/container will not damage the grass/ground like the warmer months.
4.  Since the schedule is not as hectic, feel free to talk to the driver longer with all of your questions.  Remember... We don't hire rookies, so our drivers have years in the industry. 
5. Time/day can be pretty precise this time of year.
This time of year is to be focused on family, relaxing, and looking forward to start the new year.  If you feel the need to work, then feel free to contact us for a waste container.
Contact Anthony @ 620-795-2049 or email [email protected]
Cooler temperatures are here! This time of year is a good time to finish all of your projects before winter arrives.  Container availablilty is usually pretty good around this time, so the wait time should be small, if any.  If you need a container around Thanksgiving, however, you need to schedule sooner rather than later, as that time of year is usually pretty busy.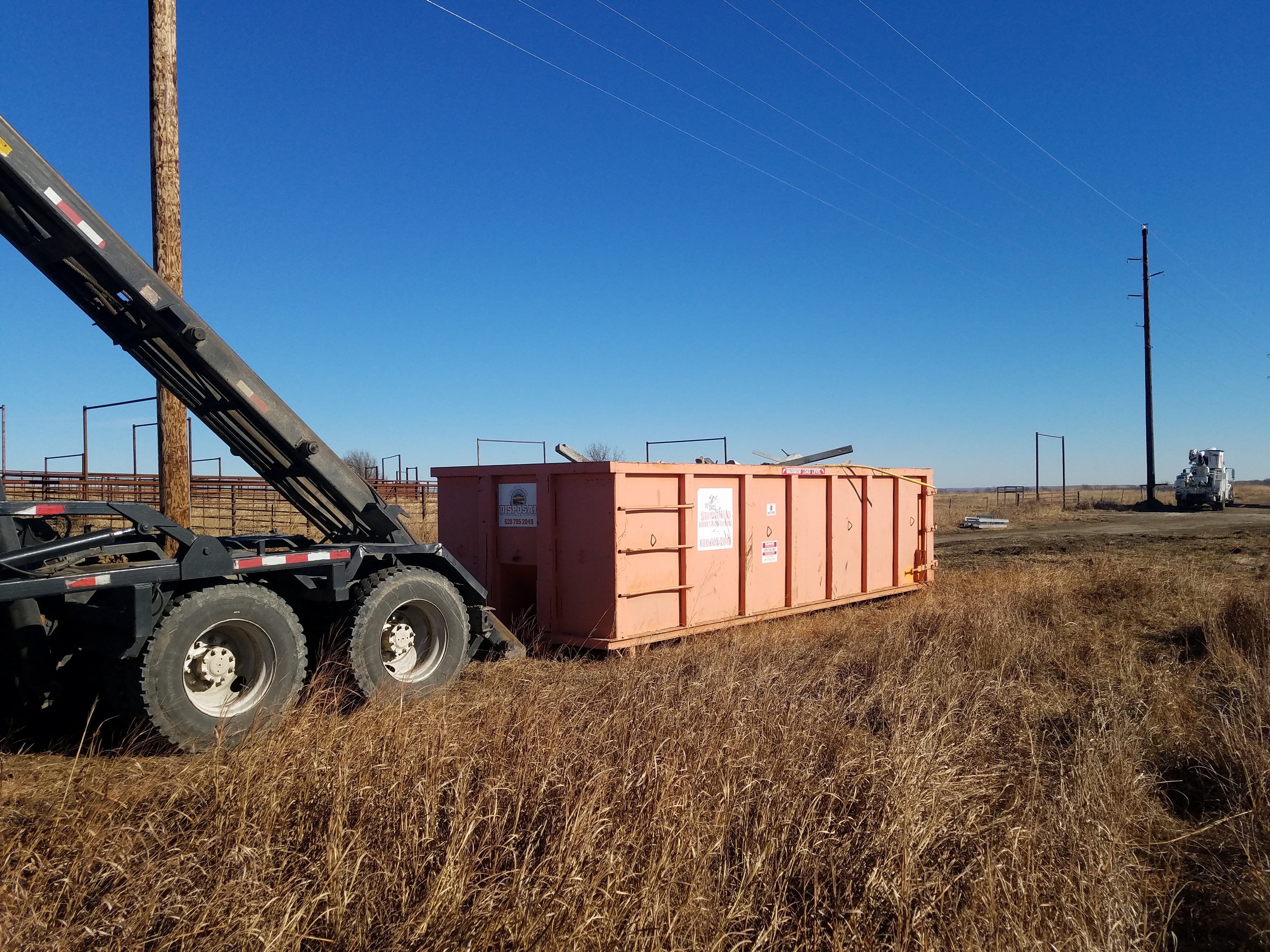 /